What is Kahuna Bodywork
Bodywork with Kara and Carolyn is adapted to your needs with variable depth and speed depending on what your body indicates. With an emphasis on creating a space in which excessive stress can be reduced, physiological well being is promoted, Kahuna Bodywork can result in feeling more whole and balanced, optimistic and refreshed.
Kahuna Bodywork is more than a massage it is a way to understand yourself. To explore your range of motion and how you move through life. It is a vehicle to expand you and move you. It is magical transformative work and is as amazing for those practicing as for those receiving.
Therapists have over ten years experience in Kahuna Bodywork and specialise in providing a unique service, sensitive to the needs of each individual person. Sensitivity training is what makes this work stand out in the crowd. Therapists also have training in Remedial massage and other traditional ways of effectively relieving pain and improving misalignments in the body.
60 minutes: $115
90 minutes: $160
120 minutes: $190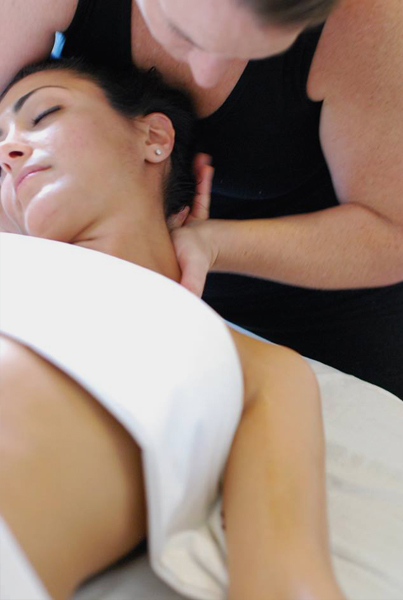 What to expect in a Kahuna Bodywork Session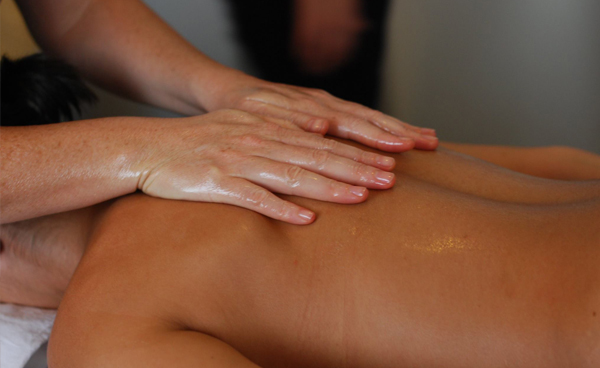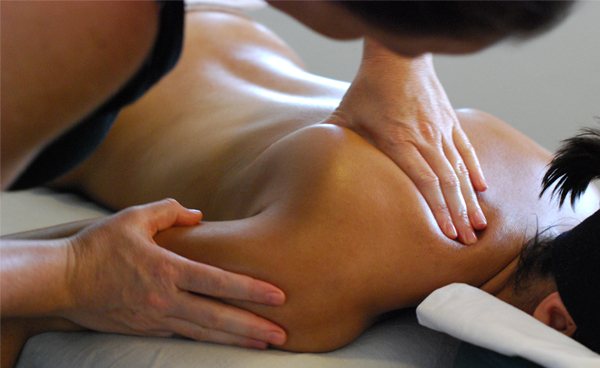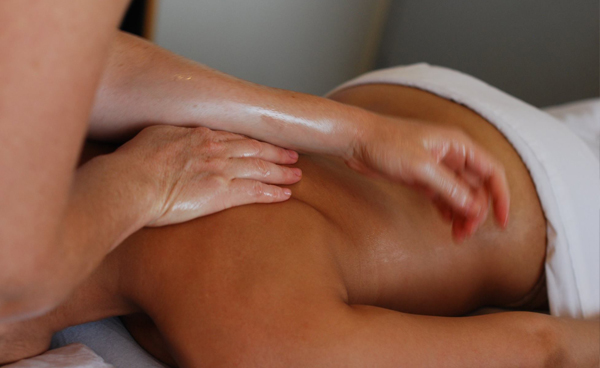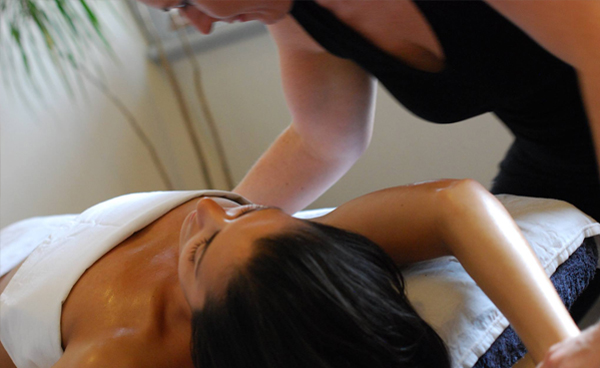 With the use of forearms over the shoulder blades and neck area down the back and to the sacrum and hips, a gentle rhythm and motion is created. The motion established allows the client to feel safe and relaxed. When a deepened relaxation of the mind occurs, muscular tension can easily be relieved.
The sensitivity of each stroke deepens in the massage releasing physiological tension, and muscle and postural imbalances.
Excess stress is melted away with an even rhythm and the perfect application of depth and pressure depending on your body.
Kahuna Bodywork in a one hour session usually involves a whole body massage. When a specific tightness or problem area is presented allow for 1.5 hours to achieve maximum results for both mind release and body relaxation.
A bodywork session combines stretching and mobilisation of the joints in shoulders and hips. Mobilisation of these joints assists in greatly improving chronic lower back pain and neck and upper back tension caused by work or lifestyle related posture. The precise mobilisation techniques are highly effective and have helped many people to gain greater mobility and flexibility.
Why should I choose Kahuna Bodywork?
ASK yourself, AM I …
Experiencing transition, major life changes.
Experiencing chronic pain, muscle and postural imbalances.
Under excess stress and wanting to deeply relax.
Desiring more flow, wanting to let go of mind and feel more flexibility in your body.
Experiencing lower back pain, shoulder pain or neck pain?
Wanting to improve digestion, need to balance hormones, cleansing and organ care (Kara combines amazing abdominal massage if desired).
Wanting increased energy and vitality.Kahuna Bodywork is energising and involves lymphatic drainage techniques to promote good immunity and health.
Want recovery for muscle soreness and best function of body's vital systems after sports or athletic activities.
A modified Kahuna Bodywork session allows for quick recovery time to get you back to your favourite activities quicker and with improved performance.
Wanting a massage which suits YOU and uniquely provides what your body needs.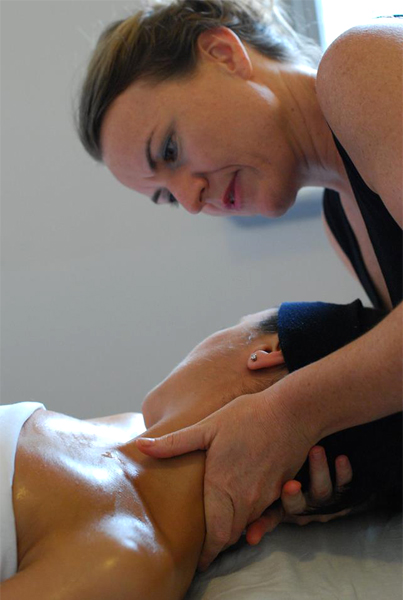 Please Note:
To make the most of your bodywork treatment it is important that you drink water after your session and refrain from alcohol or any other substances before attending a session.
Treatment services may vary slightly in costing and availability at different centre locations.